How I Built My Website
How To Build A Website That Delivers
A Steady Stream Of Free Traffic To Your Web Pages
I wanted to build a website that was easily found in the search engines. I'm not technical and I didn't want to spend a fortune on a web designer. I considered many options and eventually chose to build my website myself using Site Build It
I chose site build it because
I didn't need to know lots of technical things
It offered everything I needed to get started
a step by step action guide
video tutorials
the price was unbelievably affordable
and SBI have a proven track record of success
Working with SBI is like having your own internet coach walking you through the process.
I started building my site in January 2007, and have a steadily growing stream of visitors. If you search for Christian Life Coaching in Google, this site appears on the first page of results.
SBI has enabled me to have a website that I designed myself, and can easily update and edit. There are amazing tracking tools that let me see how my web site is doing. There are also behind the scenes features - submitting to search engines, search engine optimisation, search engine ratings, traffic and link tracking, how to create an income with affiliate links ...
I whole heartedly recommend Site Build It to anyone who has an interest or passion that can be converted into a fulfulling business.
If you've ever thought about turning your hobby or interests into an income, take the video tour, you'll discover that it's easier than you think.
What's the big deal about having a web site?
Maybe you're a
work-at-home mum looking at starting a web-based business
or you have an idea for a new web business
or need to create a web site for your existing business
If you don't know where to start, SBI may be the answer for you.
The internet isn't a magical way to become rich overnight, though there are a lot of people ready to tell you that it is. If you get it right, creating a good optimised website that brings free traffic to your website can help you to start or promote your own business - and that can change your life.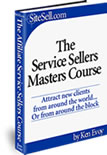 Click on this link for a completely free guide to making your site sell
Apart from building an optimised website, creating content around phrases that people are searching for is one of the easiest ways of getting free targeted traffic to your website. If you want to learn how to learn how to use articles to create traffic for your web site take a look at resources for writers

Click here for coaching articles | Top of How I Built My Website
Return To Christian Life Coaching Home Page