Why A Christian Life Coach Is A Better Choice For Christians
A Christian life coach, coaches in partnership with Jesus who is
the master life coach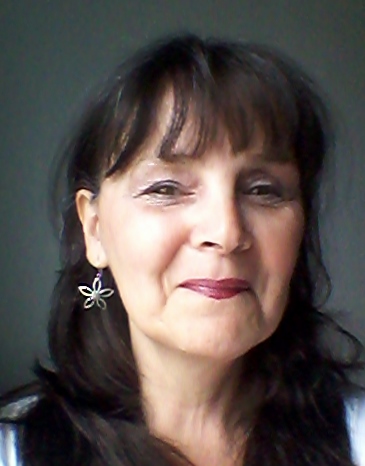 A Christian coach uses similar techniques to a secular coach BUT Christian coaching has its own UNIQUE flavour. There are concepts within secular coaching that are incompatible with Godly principles.
The most important difference is that a Christian life coach brings a Biblical world-view.
Secular coaches invite you to look within and listen for what your heart is telling you. They encourage you to focus on your inner strengths and what you feel is right. There are no absolutes, few rules, and God doesn't come into the process.
God tells us that,
"There is a way that seems right to a man, but in the end it leads to death." Proverbs 14:12, 16:25
Scripture repeatedly reminds us that you can do nothing without God and that He is the source of everything.
Life coaching from a Christ centered approach begins with the fact that God empowers and enables you to be all that He destined you to be.
Christian Life Coach Training
Your Questions Answered
Free online seminar answering your questions about 
Biblically Based Life Coaching
A Christian life coach approaches coaching from the foundation that
You are created in God's image
God is sovereign
He knows everything about you
He guides, equips and empowers His children
You only find real fulfillment when you're living in line with God's plans and principles
A Christian coach knows that God is at the core of your being rather than human ingenuity.
For a Christian coach, God is the guide for all the coaching work.
"If you're a Christian, seeking to walk in the footsteps of Jesus, you'll approach every aspect of your life from this perspective. Your commitment to Christ will impact your marriage, parenting, lifestyle, values, spending, time management, vocation ... " Gary Collins
What you believe influences who you are and affects EVERYTHING you do.
However neutral a coach tries to be their values and world view will influence what they say and how they coach you. Christian values permeate the life of a Christian Life coach, that's why a Christian life coach is a better choice for people who follow Jesus.
A Christian Coach understands that GOD created and equipped you for a SPECIFIC PURPOSE, unique to YOU, and that HE guides and empowers you to fulfil your destiny.
Compelling Reasons To Work With A Christian Coach
Christian Life Coaching
Is based on God's word
Helps you to define success for you as God sees it rather than how the world sees it.
Helps you to operate from a foundation of faith in God
Enables you to grow and achieve without compromising your dependence on God and Christian values
Is sensitive to the leading and prompting of the Holy Spirit
"The Lord directs your steps"
A Christian life coach approaches life coaching from a Godly perspective. The coaching process is covered in prayer and directed by Holy Spirit. A Christian coach partners with you, offering support, encouragement and challenges to enable you to become all that God has in mind for you to be, do and become.
"When you work with a Christian life coach you invite God into the process. Doing all the work by yourself, without support, can be hard. A Christian life coach partners with the Holy Spirit and helps you to see your blind spots in a safe environment."
Seeing Yourself As God Sees You Is The Key To Lasting Change
A Christian coach helps you to discover the negative limiting beliefs that hold you back. They help you to see yourself as God sees you, shed light on limiting beliefs that are getting in the way and help you to close the gap between where you are and where you want to be.
You think feel and act according to what you believe.
Christian life coaching helps you to replace lies you believe about yourself and your circumstances with life-giving Biblical truth. When you change what you believe, your whole life changes.
"Out of the abundance of the heart,the mouth speaks."
How you feel affects what you think, and what you think affects what you say and how you feel.
Scripture encourages you to be transformed by the renewing of your mind.
When you start telling yourself the truth, you find it easier to agree with God and break free of things that have been holding you back. The truth helps to set you free by changing the way you think about things.
When you change what you believe, your thoughts change.
When you change the way you think your feelings change.
When you feel differently about things it affects the way you behave.
When your behaviour changes, your whole life begins to change.
When you renew your mind with God's word you'll find that you walk in new found confidence and have the courage to follow your God given dreams.
What kind of things can you work on with a Christian Life Coach?
Discover your life purpose and walk in your destiny
Restore balance to your life
Get fresh perspectives on personal challenges and opportunities
Enhance your thinking and decision making skills
Improve your effectiveness
Build your confidence
Deepen your walk with God
Demolish mindsets that are holding you back
Communicate more effectively
Improve your relationships
Deal with weight, health or fitness issues once and for all
Develop an effective plan of action
See with eyes of faith and reach for your dreams
Learn how to hear God and be led by Him in all that you do
In fact any area of life where you want to see breakthrough and would appreciate the support and accountability that working with a coach brings you!
"I urge you to live a life worthy of the calling you have received." Ephesians 4:1
Sometimes you can't see the wood for the trees because you're too close! Coaching enables you to step back, examine your life and explore alternatives. This leads to greater self-awareness, focus and productivity through accountability.
A spiritual life coach acts as. . .
Your own personal life trainer to enable you to focus and achieve your goals
Your unconditional support, champion and cheerleader as you prepare to breakthrough and turn your life around.
Your sounding board when making important decisions.
Your motivator when decisive actions are called for.
Your partner in helping you give priority to what matters most to you.
And much,much more...
I don't believe you found my web site by accident. If you're ready to turn your life around and go for what matters most call me on 07505 478319, and if I'm free I'll take your call.
If you want to learn more or explore how coaching can help YOU, please feel free to contact me I welcome your questions.
If you're convinced that a Christian life coach is the best option for you, you'll find details of my coaching services here My prayer is that the resources you find here will help you in your search for God's best for your life.

If you want to know more, explore the free coaching resources and tools, read the coaching articles get to know who you are in Christ and build your faith Discover how you can use a journal to help you grow Download your free coaching guide Be Your Own Life Coach Now when you subscribe to my free monthly newsletter. Find out more about Lynne, who she works with and how she works.