Christian Life
Coaching Services
This page outlines the Christian life coaching services offered by Lynne Lee, the sort of results you can expect, and how life coaching works practically.
I currently have three levels of Christian coaching geared toward personal growth, spiritual growth, and breakthrough.
A Very Affordable
Christian Life Coaching Program
A Renewed You - a sixteen part Christian Life Coaching Program delivered by email
Who is the Renewed You Christian Life Coaching Program for?
It's for people like you, who would like an affordable, yet effective alternative to working one to one with a life coach.
The cost is just $37 (£30) once a month for the keys to a new you.
Just click this link for full details of the
16 module Christian life coaching program
Christian Life Coaching by E-Mail
Nothing beats having a Christian life coach to talk things through with on a regular basis. But if that's not in your budget or schedule, email coaching can be a good alternative if you're self motivated.
How Does Christian Life Coaching by Email work?
Email coaching is similar to face to face life coaching; however, it's important to note that life coaching by email - by its nature - will be slower than telephone coaching.
If you choose this alternative, you need to acknowledge that and work within its confines.
You set the pace for the coaching. I aim to respond to your messages within 24 hours, sometimes sooner. You can contact me by email as often as you need between Monday to Friday.
If you're not sure where to start, would like someone along on the journey... or would like a taste of Christian life coaching, the investment for a full month of e-mail coaching is just £150 ($175)
Just use the contact form to tell me that you're ready to get started with e-mail coaching and what you want coaching around. Then I'll send you details of how to pay and you can get started with transforming your life right away!
Christian Life Coaching via
Zoom or Phone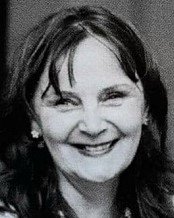 I offer one to one Christian life coaching on Zoom or over the phone.
My experience of coaching virtually is that clients quickly feel at ease. It's convenient and saves travelling time and cost. You can use my Christian life coaching services regardless of where you live in the world.
Coaching helps you to become more aware and transform your life form the inside out:
Discover what you really want
Identify the gaps between where you are and where you wnat to be and close them
Change negative beliefs you hold about yourself
Agree with God regarding what He says about you
Change your behaviour
Change your attitudes
Find God's solutions for your situation
Develop your spiritual life
Learn to hear God
Improve your relationships
Develop skills
Achieve goals that are dear to your heart
Christian life coaching offers a powerful, practical, and effective route to lasting change.
With me as your coach you will be able to:
Reach for support, and get it
Have someone to hold you accountable for what you say you will do and encourage you to reach for more
Voice anxieties and work through them
Start to get much more out of life and break through obstacles that have held you back
Become the person God created you to be
Christian coaching helps to bring out the best in you, and empowers you to continue generating the results you want even after you've finished working with me.
Life coaching equips you in a way that enables you to keep on building on your successes. 
With me as your life coach you will:
Learn to tolerate fewer things and have more energy
Tolerations are things you put up with that you can do something about. They're distracting, drain you of energy and get in the way of success. Clients who deal with things that they've been tolerating tell me that they have more energy and fewer excuses for not doing the things that are really important to them.
Have increased clarity and focus
When you eliminate tolerations you'll re-connect with what's most important to you and have a clearer vision of what you really want.
Devise workable plans and set realistic goals
These are the steps that will enable you to bring your life in line with how you want it to be. You'll be able to achieve your goals because you'll have rid yourself of draining tolerations and be clear about what you want.
Learn how to deal with obstacles
Hidden assumptions and patterns of thought get in the way of success. You'll learn to recognise and deal with them.
Achieve more and have greater fulfillment both at home and work
Once you have increased clarity and focus it's easier to set realistic, yet stretching, goals and achieve them.
Be less stressed and have greater confidence
This comes as a result of setting your own agenda and keeping to it. No more wandering around in circles or procrastinating. 

How The Life Coaching Process Works
Introductory Chat
Contact me to book a time for a free introductory chat. This lasts for around 20 minutes and carries no obligation.
We'll book a mutually convenient time to chat. This enables us to get to know each other a little. By the end of our chat I'll have a good idea of your situation and you'll be able to judge whether I'm the right life coach for you.
The Life Coaching Process
We'll agree a convenient time for your coaching sessions, preferably at the same time and day of the week. I'm flexible about timings and available for coaching during early evenings as well as working hours from Monday to Friday.
Each session lasts approximately 55 minutes. By the end of the session we'll have agreed a series of actions for you to take before we next speak.
I ask you to complete a coaching preparation form before each session.
This covers
What you've achieved
What you intended to do but didn't get done
Challenges and opportunities
Identifying the next steps
The form acts as a record of your achievements and will highlight any obstacles. This information is essential for both of us. You need to know that you're making progress, and if you're not progressing as quickly as you would like, it helps me to to identify what's going on and help you past the blockages.
You've had an opportunity to find out about the Christian life coaching services I offer, who I work with, how I work, and the sort of results you can expect from working with me.
If you'd like to find out what coaching with me is like, allow me to invite you to take the next step by booking an introductory chat. We'll have the opportunity to get to know each other, and I'll be happy to answer any questions you have.
If you use the contact form to give me your details, giving me an indication of which days and times are suitable I'll contact you to arrange a mutually convenient time. I deliver most coaching sessions Monday - Friday, both during the day and in the evening.

My Fees For Telephone Life Coaching
My standard fee is £150 for one month's coaching. That includes two 55 minute coaching calls a month and contact by email or text in-between sessions. (£150 is around $175)
You can choose any number of coaching sessions. However, for maximum benefit, I recommend you consider committing to coaching for a minimum of 6 months.
The benefits of coaching build up over time and experience shows that long lasting change is more likely over 10 – 12 sessions. This will give you time to achieve goals that are challenging and meaningful, and which will motivate you and give you a blue print for future success.
I realise this won't suit everyone's budget and you're free to choose as many coaching sessions as you like.
If you're ready, willing and able to start transforming your life, contact me to arrange a free introductory chat.

What some of my clients have to say...

"Lynne has been awesome and has led me to the most amazing places in my spiritual path. I am so grateful to her and the blessings she brings. Her guidance is invaluable!"

Chris West - Partner at Fosters

"Lynne has a delightful way of pulling one out of "stuck." Her coaching is compassionate and firm, encouraging you to move into the light and take a specific next step toward your goal. She's centered on helping you stay focused on Christ as center. I highly recommend Lynne as a Christian Life Coach!"

Lisa Rae Preston - Brain Pattern Specialist

"A coach improves your performance your competitiveness and productivty by identitfying the skills and talents you have then supporting you to develop the confidence to use those whilst opening your thinking to realise others which are available.
Lynne has the discernment and insight to recognise inate ability; and possesses the confidence and the skills to work with you to realise your full potential. She is among the best I have worked with."

Hugh Driskell - Counsellor at Talk It Through Coaching
If you're still undecided, take advantage of the free resources I offer, using them will help you to decide if I'm the right life coach for you.
A Free Taste of Christian Life Coaching
I don't like to think of you leaving empty handed. I can't offer you a cup of tea, put you up for the night or lend you a book I know you'll love. But I can offer you a taste of the power of life coaching.
If you take a moment to fill in my guest book, I'll send you
A free guide – Be Your Own Life Coach Now – a step by guide to help you change your life now
The 5 Minute Life Coach - Each issue provides inspiration and helpful tips and coaching strategies that you can put to use immediately
You'll find simple coaching insights and practical life coaching strategies to help you on your journey.
Just fill in my guest book and you'll have them in minutes.
Return to Christian Life Coaching home page 

Top of Christian life coaching services 

Find free life coaching tools and resources here