I believe that God caused our paths to cross. There are people you are called to serve, people who need your help, whether that's as a coach, mentor, trainer, counsellor, author, therapist... or something else.
I know that the idea of establishing and growing a business or ministry and creating an effective online presence can be daunting... there are so many moving parts!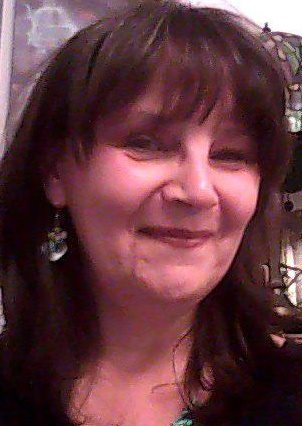 Imagine what it will feel like to be able to make your dreams a reality and actually DO the more that God has always intended for you.

How would it feel to always know EXACTLY what you need to do next and have somewhere to go when you're stuck or need support and encouragement?
This is a sample of some of things you will learn..
How to:
Reach more of the people you're called to serve
Start and grow your subscriber list
Create passive income streams
Create coaching programs
Create e-courses
Create paid challenges
Host free webinars that lead to sales
Write effective email messages that get people to take action
Create effective opt-in pages that help you build your list
Create effective sales pages
Use social media to grow your following and serve more people
Create a simple monthly membership
Create a simple book based coaching program
And so much more...
This is what will be included
A growing database of step by step tutorials that show you EXACTLY  how to do things that have been holding you back so that you can get unstuck and forge ahead 

–

you will always know what to do and how – and you can take things at your own pace.
Follow along workshops so that you can put things in place as you're learning.
Templates to makes things easier.
Planners
Checklists
Swipe files
Whatever you need – I really want you to get your message out and change lives!
I don't just tell you what to do, I SHOW you HOW to do it.
In-between sessions you always have a safe place to go to get your questions answered and reach out for help, support, and feedback from me and your peers. (No question is ever too small.)
It's so much easier when you work alongside people who have already blazed a trail and can show you the way, and have caring people to give you feedback and keep you accountable.

I personally support you while you fit the pieces of the puzzle together.
Additional benefits
My very affordable mentoring program will help you to get going with making a living doing what you love and help you keep going when the going gets tough and you're not sure what to do next!
The best way of discovering whether this is exactly what you need is to jump in and try it out for size.
You really can't lose, your first month's investment will bring you valuable resources and the opportunity to ask pressing questions and get them answered.
This is what will happen...
We meet for 60-90 minutes on Zoom three times a month on Tuesdays. We pray, share specific strategies, answer questions, give feedback... and so much more.
When you need hand-holding we help you get past feelings of overwhelm and show you how to do what your stuck with so you can get going again.
You get to tap into and benefit from the wisdom and expertise of the whole group so that together, we come up with solutions that are just right for you.
My aim is that your monthly investment won't be a cost  – it will be an investment that yields returns every month.
You can do this!
Here's how it works:

WHAT:  I will share tactics and strategies, show you how to do what you need to do, answer your questions, and do on-the-spot consulting as time allows. 
WHEN: 3 Tuesdays a month, 8 PM UK, 3 PM EST (Wednesday morning in Australia and new Zealand).
If you can't make a live session just send me your questions in advance, and I'll make sure I answer your questions on the call. 
Recordings are usually available within 24 hours.
Once I have your payment I'll add you to the private Facebook group where you'll find assignments to help you get really clear about who you're called to serve and your overall goal for the next 6 months.

You'll also find lots of tutorials and step by step how to.
I'll be in the group answering questions so you can start getting the help you need straight away. 
I'm so looking forward to welcoming you into my amazing inner circle helping you serve more of the people you're called to serve.