Christian Life Coach Training And Certification

Christian life coach training for people who want to train as a life coach with an experienced, inspiring and supportive coach trainer who approaches coaching from a Biblical perspective.
This is isn't your typical coach training
When you train to become a Christian Life Coach with me you will be equipped to transform your own life and relationships while learning how to effectively help people get breakthroughs from a Christian perspective.
"Christian Life Coaching Training has revolutionised the way I see and deal with people. I have learnt so many skills to help others move through change and to become more of who they are created to be.
It taught me a great deal about myself and how I relate to others in my sphere of influence. It has transformed my relationships, has helped me to set boundaries and to live with purpose while encouraging others towards their own God-given dreams.
This is a wonderful course that I highly recommend to anyone and everyone, especially those who would like to use this knowledge as a career or who would like to simply improve their relationships.
Lynne is a fantastic teacher who is very clear and concise in her training, is an expert and very knowledgeable in her field. I have not trained under anyone more pleasant, enthusiastic and caring. If you want to help and encourage others, this is the course for you!" Donna Cole - Australia
Our Christian life coach training isn't just for people who want to set up in business as a life coach.
=> Do people come to you for advice and look to you for solutions?  
=> When they need a listening ear do they seek you out?
=> Would you liked to be equipped to help them more effectively? 
Then this effective yet very affordable Life Breakthrough Coach Training is for you! 
If you are a mentor, pastor, home group leader, teacher, parent, business person, counsellor or if you trained as a life coach with a secular school, and you want to add Christian coaching to your skill set... then this effective yet very affordable Christian Life Coach Training is for you.
This Christian life breakthrough coach training will better equip you to help the people in your care to change and grow so that they can get unstuck, become who God intended them to be, and take hold of what He has for them.
Christian life coaching isn't complicated and you really can learn how to be an effective coach in as little as 12 weeks.
You can be become a professionally trained and qualified Certified Christian Life Coach from the comfort of your own home, wherever you live in the world and be coaching your first paying clients in just 12 weeks!
Life coaching transforms lives more powerfully than teaching or consulting alone, bringing lasting, significant, sustainable change.
What Makes Our Christian
Life Coach Training Unique?
Our life coach training is affordable, great value, practical, Biblical and it's easily accessible wherever in the world you live.
This Christian coach training focuses on coaching around identity, values, purpose, obstacles, life balance, choices, mindset, and renewed thinking. It focuses on training you to coach yourself and other people from a Biblical perspective.
We don't just teach you the theory of coaching we actually train you how to be an effective coach!
Neither do we leave you to fend for yourself once you've completed your training. You get access to continued training and support long after you complete the training program
This isn't just recorded coach training that you are left to work through on your own!
Our Biblical Christian Life Coach Training equips you with the skills you need to become a Professional Life Coach so that you can effectively help people get unstuck and get breakthroughs.
The training not only gives you the tools you need to make a lasting difference in other people's lives, it also leads to breakthroughs in your own life.
When you transform your thinking it helps you to effectively follow sustainable strategies that enable you to live your best life and fulfill your life purpose.
You will find a stress-free environment where you are treated like family and equipped to be the best version of yourself while coaching other people to do the same!

What some of my students are saying about life coach training with me.

"I knew that coaching was about getting from where you are to where you want to be. What I didn't know was that this course would take me from a place of very little knowledge about coaching to a whole new world of breakthrough for myself and others!!
I loved this course and I love coaching!! I especially love the way that as a result God is beginning to use me to partner with Him to see lives transformed. It is so powerful!
While I will always be growing as a coach, this course has been an inspirational foundation and launchpad to give me a flying start! I cannot believe how much we have covered in 10 weeks but I have felt supported every step of the way.
Although fast paced it is an exciting and exhilarating journey! It has left me feeling passionate about developing into the best coach that I can be and I am very grateful!" A T Hampshire
"I had been researching for a reputable coaching course for a long time as I wanted to offer coaching as part of my growing business.
I was very aware of what to look for in terms of excellent training. When I came across Lynne Lee's website I was very impressed.
I can honestly say that I was not disappointed. The course was very detailed and thorough. Lynne delivered the course brilliantly and she always gave time to ensure all our needs as students were met.
I felt fully supported and very happy with the course content.
I learned so much not only on a professional level but also on a personal level. I have grown emotionally as a result of the training and that has had a positive effect across my whole life.
Lynne also offers complete support to grow your coaching business. I cannot recommend this course enough! Thank you so much!" A K London
"I knew the course was something I wanted to do but felt apprehensive - was it really for me? Would I be able to cope with the work; most of all, would I be able to manage the technical side of things?!
Lynne encouraged me and fully supported me in going ahead. The course has been very rewarding, fun and rich in so many ways - I looked forward to the live sessions, enjoyed listening to the audios and yes, managed the IT side of things.
Whilst learning to help others, my own life has been enriched and I am so much more aware when talking with friends and family. I'm so glad I got past my apprehension and decided to do the training." Jennifer UK
What Is Included In Our Christian Life Coach Training?
All the Coaching materials you need to get you up and running as a coach. Practical tools and coaching techniques that enable you to build your coaching skills rapidly. You will receive:
10 Weeks of pre-recorded online training with an experienced, encouraging, supportive and inspiring coach trainer who cares about your success (Each training is around 90 minutes)
The opportunity to experience being coached and practice coaching other people.
Access to extremely helpful videos, audios, coaching exercises, and coaching assessments that enrich your learning experience and save you from having to reinvent the wheel.
Powerful Reading Assignments that give you life transforming insights so you can coach more effectively
Customizable forms, agreements, worksheets, coaching exercises, and other necessary documents so that you can get your coaching practice off to a flying start if that's what God is leading you to do.
Practice building and marketing materials to help you get your coaching business up and running if that's what God is leading you to do.

Certification as a Life Breakthrough Coach™ (Upon Successful Completion)
Lifetime Membership in the Biblical Coaching Alliance™ Coaches Network
Life Breakthrough Academy Biblical Coaching Alliance Directory Listings that help to give you credibility
You also get unlimited access to additional training in marketing yourself as a coach, AND live Q & A sessions twice a month so you always have somewhere to go for feedback and support.
You can learn how to coach people to much needed breakthrough and transform your own life in the process. Our Christian Life Coach Training equips you with the skills you need to effectively help people get unstuck and transform their life.
Life Breakthrough Coaching Curriculum
Introduction to Christian Life Coaching: What is Christian life coaching? Coaching versus other methods -  Benefits of life coaching - coaching competency creed -  qualifications of a good coach - who makes a good client.
Powerful Coaching Techniques: Core coaching competencies – Active listening skills – attitudes, skills & choices – Obstacles to listening – Coaching in the gap – Asking powerful questions.
Biblical Identity Coaching: Understanding identity – Identity theft – Biblical vs. secular worldviews – A God-sized perspective.
Motivators & Values Coaching: Living life in tune with your values – Owning your values – Values-driven coaching – Core values assessment,
Life Purpose Coaching: Discovering your uniqueness – Coaching around life purpose – Self-discovery gifts toolbox – Motivational gifts – Passion indicators & exercises – Reading your life backwards – Permission to dream – Vision & Mission Statements
Renewed Mindset Coaching: Importance of mindset coaching – The power of a lie – The power of Biblical truth – Coaching through false beliefs.
Obstacles & Habits Coaching: Learn how to spot obstacles that hinder progress. External barriers – Energy drainers – Assessing life balance – Internal barriers – Getting past the barriers – Coaching through change. 
Choices & Goals Coaching: Philosophy of choice – The power of a decision – Choice processes – Questions for change – The power of incremental change – Effective goal setting – Strategic action steps.
Powerful Questions & Assessments: Powerful Question Charts – Client Worksheets & Assessments – Goals & Actions Planner 
Coaching For Results – Real-life coaching scenarios to aid your learning
Plus ongoing support and access to my private Facebook coaching support group
Life Breakthrough Coaching Toolkit
All the documents and coaching exercises you need to enable you to get started with coaching.
You will also have access to invaluable coach marketing training.
Everything is covered from getting started with coaching, to online and offline marketing, and creating multiple streams of income.
5 pre-recorded BONUS classes to help you get your Christian Life Coaching business off to a flying start.
=> How to get started with your Christian coaching business and get your first clients
=> Simple strategies to help you get your first paying coaching clients and testimonials 
=> Marketing mistakes to avoid and what to do instead

=> Strategies for Growing Your Coaching Business
=> Additional traning on how to coach relationships
There are Christian life coach training programs that cost much more yet give you a lot less.
All the life coach training is pre-recorded so that you can get started right away!
I'm offering Christian Life Coach Training as self-paced-study, because that means there won't be any waiting for the next course dates -- you can get started straight away if now is the right time for you.
This isn't just recorded coach training that you are left to work through on your own!
I have gathered all the replays and resources in one place so you have easy access, and I send an email each week with a short coaching guide that leads you through the process so you always know exactly what to do next.
When you plan the training into your week as though it's a live class, and keep the appointments with yourself, it's very doable, and if you need to take extra time to complete each module that's okay.
You also have access to a private Facebook group where you can ask questions and get them answered quickly, get encouragement, be inspired, and maybe even find someone who would be willing to practice coaching with you.
I'm available in the Facebook Group almost every day and always ready to answer questions so you don't miss out on anything by investing in this self-paced coach training.
I hold live online Q & A sessions twice a month so that you have easy access to me and other coaches on a similar journey. And these live Q & A sessions are ongoing, so you will have access to support long after you've completed your training.
The added bonus of participating in the pre-recorded version of the training is that you can study at a time that's convenient to you.
What's My Investment?
Option 1: Self-directed Christian Life Coach Training
You get to work through the pre-recorded training at your own pace and receive support via 2 live 60 minute group Q & A sessions each month.
The group mentoring and Q & A takes place online via Zoom so you can easily join us wherever you live in the world.

We also have a private Facebook Group for continued support inbetween live Zoom sessions. You always have somewhere to go to get feedback and have your questions answered.
As an added bonus you are welcome to continue to join us for the live Q & A sessions long after you have completed the training.

Students are delighted with the level of support they receive and with the extensive range of coaching tools and techniques. I personally help you to get to a place where you are skilled and comfortable with coaching.
Your learning is supported by a comprehensive set of materials that hold your hand through the learning process and give you all the tools you need both while you are learning and once you are a qualified coach. 
Your investment for Self-directed Christian Life Coach Training is only £725! That's just $950.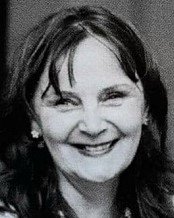 Option 2: Christian Life Coach Training plus personal mentoring with me.
If you prefer to train with the additional benefit of 12 one-on-one 30 minute mentoring sessions with me you can.
We will arrange the sessions to fit your personal schedule and you can use the them for whatever will be most helpful to you.
It's just £1100 ($1500) for the coach training plus 12 x 30-minute personal mentoring sessions with me. 
Click this link to pay $1500 for training plus mentoring
Click this link to pay £1100 for training plus mentoring
If you'd love to do the training but will find it easier to pay in instalments you will find links enabling you to make 3 monthly payments below.
What some more of my students have to say about life coach training with me
"Lynne the Trainer, is effervescent in her delivery bringing an abundance of positive energy and skill. Her knowledge and relevance is truly apparent and nothing is too much trouble for her. She is always available to assist and support your learning.
Her confidence and her passion for excellence are infectious and the only downside is that you wish for the connections to continue long after the ten weeks have passed. I highly recommend the training and the trainer." M H Lincolnshire
"I originally decided to take the training to motivate me to get going with my coaching, but was pleasantly surprised at all the valuable information that I received. The course is wonderful. You should be proud for putting it together. I am not just saying this, but I received more value from this than from my first certification at about 1/4 of the cost." Connie

I feel equipped to begin a Christian Coaching practice. The materials are very thorough, and the program is paced nicely. I did the convenient individual sessions which worked well for my schedule. For the money, I got quality time with Lynne each week, inspiring audio and web training, and support resources -- such as client questionnaires and sample contracts for my practice.
The icing on the cake was the marketing resources, and the professional contacts that Lynne recommended as continued education. Lynne is a great mentor, as she herself is a successful coach and business person, and honorable woman of God. I highly recommend Lynne Lee and Breakthrough Academy to any Christian interested in becoming a life coach." Debbie USA
You will not find anything this good that is more affordable. If you know this is the right training program for you and it would be easier to pay by 3 monthly installments choose the right option for you below.
Self directed coach training 3 payments of $333
Training plus personal mentoring 3 payments of $520
Self-directed coach training 3 payments of £255
Training plus personal mentoring 3 payments of £390
"For two years I searched for an affordable life coaching training program that possessed depth and quality. This course far exceeded my expectations.The training is professional, the learning practical, and the instructor makes sure you become a top quality Life Coach. I am glad I waited; God could not have planned it any better that this." David
If you have questions about Christian Life Coach Training I will gladly arrange to speak with you so that I can answer your questions and help you decide whether this coach training is exactly what you need to equip you to help people get unstuck and coach them to breakthrough.
Click on this link to email me your contact details so that we can arrange a mutually convenient time to speak. Or, call me on +44 7505478319 and if I'm free I'll take your call.
Alternatively you can listen to a traning that answers many questions about coaching and Christian life coach training 
Christian Life Coach Training Your Questions answered