How do you give birth to the dreams God has planted in the soil of your heart?



"Now Joseph had a dream, and he told it to his brothers... and they hated him even more... Genesis 37:5
What can we learn from this? Many things!
One of then being, "It isn't always wise to share what God shows you." You need wisdom to know HOW and WHEN to share what God puts on your heart, and wisdom to know WHO to share those things with. Remember Mary's response?
"But Mary quietly treasured all these things, giving careful thought to them, and pondering them in her heart." Luke 2:19
God given dreams rarely come to pass overnight, there's often a period of waiting, sometimes a VERY LONG time of waiting… And HOW you wait matters.
Joseph was young and full of himself when God gave him the dreams that gave him a glimpse of his amazing future. Sadly, he didn't have much wisdom, he unwisely shared his dream, stirred up resentment and hatred, and his life took a VERY unexpected turn... he ended up in captivity.
It was many years before his dreams became a reality, and Joseph was a very different man to the boy he'd been. His many difficult life experiences shaped and equipped him to do what he was called to do. They were part of his preparation for reigning.
The seeds of YOUR as yet unborn dreams need watering and nurturing.
What seeds have you allowed to lie dormant because you received bad responses, or because repeated disappointments dampened your enthusiasm and caused you to lose your fire?
Whatever they are, it's time to start watering those seeds.
You are invited to a no cost, live online seminar with me, where I will help you to discover how to give birth to the dreams God has planted in the soil of your heart.
GO HERE to register for "The Bridge To Your Future" on Wed Nov 30.
During this seminar, I will talk about
How to create an environment that supports your God given dreams
Identifying the people who can help you as you journey towards making those dreams a reality
The extraordinary power of blessing
Identifying the next steps for you
And much more...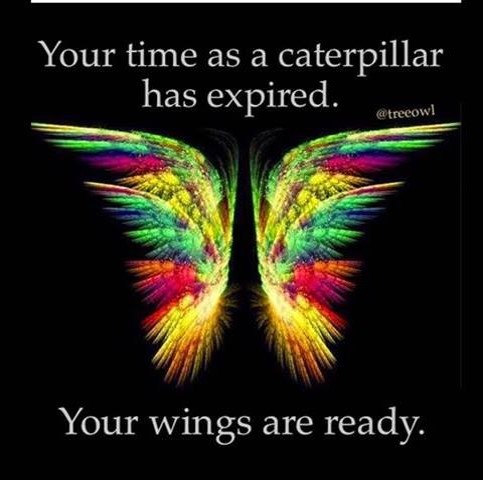 Your time as a caterpillar has expired. Your wings are ready.
I do hope you will choose to join us on this live broadcast so that you can continue your journey into the future that God has planned for you.
Blessings for peace and joy as you travel along the bridge to your future!
Lynne
P.S. Please don't miss this opportunity!
GO HERE to Register NOW!
Everyone who registers for the live broadcast will receive access to the replay. This includes those who can't attend the live event.
You can even register AFTER the webinar is over and still receive access to the replay.
---
PPS Time is running out on the special offers I announced last week...
This is where you'll find
The Keys to 4 VERY special life changing offers
Please feel free to share the page with your friends so that they can be blessed too.
Be blessed to be a blessing, and know that I thank God for YOU ҉
Lynne
---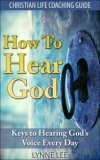 If you'd like help with hearing God so that you can live with His wisdom for everyday life I wrote How To Hear God with you in mind. My prayer is that you will be encouraged, equipped to reach for more, and walk in the fullness of life that Jesus won for you.
If you'd appreciate more regular updates and being able to connect with me more easily, I invite you to join me on Facebook where you'll find daily encouragement and inspiration.
https://www.facebook.com/LynneLeeChristianLifeCoaching
How you can support this ministry
You can help me to help others by PRAYING as the Lord leads. I need wisdom, support, and encouragement to be able to continue serving the many people from all over the world who benefit from the resources they find on my coaching site.
Lynne Lee is a Christian life coach and life coach trainer, who helps people to see themselves through God'e eyes and live life as He intended.
Copyright © 2016, all rights reserved. The 5 Minute Life Coach is a publication of Christian Life Coaching Permission is granted to reproduce, copy or distribute this newsletter provided that The 5 Minute Life Coach is kept intact, and this copyright notice and full information about contacting Lynne are included.