Blessings for wisdom and great grace.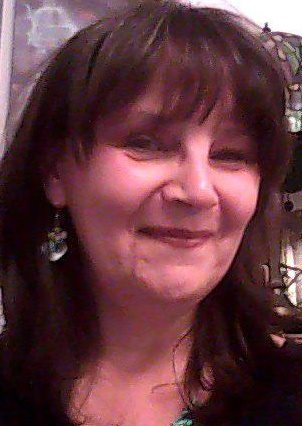 There have been a lot of disturbing news reports, and upsetting posts on social media... some friendships have been sorely tested as people's hearts are being exposed.
God tells us in 2 Timothy 2:23 to
Have nothing to do with foolish and ignorant speculations, and useless disputes over unedifying controversies, since you know that they produce strife and give birth to quarrels.
That sounds like wise advice. Vicious dogmatic arguments and hate filled words only widen the divide.
2 Timothy 3:1–2 tells us that,
People will be... unloving, unforgiving, boastful, arrogant, disobedient, ungrateful, unholy, crude, dog-eat-dog, slanderers, cynical, treacherous, without self-control...
We are seeing that on an unprecedented scale!
All around the world people are upset and angry, and they are quick to make sure that everybody knows...
We need to guard our hearts... especially on social media where poisonous words are being posted without any thought of the consequences. The accuser of the brethren and the father of lies is having a field day... we need to make sure that we are not fuelling the hate and the slander.
God wants us to walk in love and forgiveness...
Blessed are the merciful, blessed are the kind-hearted, blessed are the peacemakers... we are called to forgive, to be the salt of the earth... we're called to LOVE. (Matthew 5 & 6)
I'm not saying this is easy to do, it isn't. But we CAN be part of the solution with God's help. Today's coaching article is designed to help you to handle difficult conversations with grace.
Pleasant words are like a honeycomb, Sweet and delightful to the soul and healing to the body. Proverbs 16:24
So please join me in sowing KIND, LIVE GIVING, GRACIOUS WORDS, and acting in the opposite spirit...
Join me in releasing a spirit of GENEROSITY and THANKSGIVING. Ask the Lord to show you how HE wants YOU to demonstrate loving kindness and generosity of spirit.
This is one of MY counter-measures ─
an EARLY version of a Black Friday Sale
If you'd appreciate help to transform YOUR life AND the lives of the people the Lord brings across your path, I'm offering my own EARLY version of a Black Friday Sale, to help make it easier for you to BECOME who you really are in Christ, DO what you are called to do, and be equipped to effectively help the people God brings to you.
The Keys to A New You
A 16-part email coaching program that helps you transform your life from the INSIDE out ─ 60% OFF! Just $40 or £30
Discover Your Life Purpose
So you can DO what you were put on earth to do and fulfil your calling ─ an inspiring 6-week coaching program LESS THAN HALF PRICE! Just $100 or £80
Christian Life Coach Training
This training program is already extremely good value BUT in the spirit of giving, for a very limited time, I am offering you $100 (£80) OFF the price AND my 8 week How to Hear God Coaching Program FREE as a bonus!.
There has never been a better time to equip yourself to help people to breakthrough and transform your own life at the same time.
AND FOR GOOD MEASURE...
If you are already a trained life coach or counsellor... you can train as a Christian Marriage Coach and get $100 (£80) OFF the normal price!
I have NEVER before offered ANY discount for the marriage coach training and I doubt I will again.
This is where you'll find the
Keys to 4 VERY special life changing offers
I encourage you to take advantage of at least one of these offers and join me in transforming the world, ONE kind act, and ONE person at a time.
Please feel free to share the page with your friends so that they can be blessed too.
Be blessed to be a blessing, and know that I thank God for YOU ҉
Lynne
---
How to Handle Difficult
Conversations with Grace
Effective communication is the foundation for great relationships. Whether you're communicating with friends, family, co-workers, your spouse, or strangers, everything flows better with good communication. You're more likely to see the results you're hoping for, and the other party will be better-off too.
When handled with grace and composure, even difficult conversations can result in good outcomes and benefit your relationships.
What to do when you are faced with the possibility of tough conversations:
Deal with the issue as soon as you can. It's tempting to put off difficult conversations. But when you let things ride and don't deal with issues, the situation can deteriorate and result in even more pain further down the road. Not dealing with things can also prolong the anger you feel and feed resentment

Ask the Lord to give you the courage to have the conversation, and ask for wisdom to know what to say and when to say it.

Prepare beforehand. Consider all aspects of your concerns and ask the Lord to show you HIS solutions. You might find it helpful to list the things you need to discuss and note possible solutions.

=> How will you address the issues?

=> What specific requests will you make?

Aim to find the heart of the issues, so that you don't get lost during the conversation. Time spent searching your heart and thinking things through with God's help will help you to identify solutions that work for both parties.

Decide what you want to happen. What is your ultimate goal with this conversation? If you have clear goals in mind ahead of time it will help you to communicate more clearly and help to make sure that you stay on topic.

=> What kind of an outcome do you want?

=> In what way do you want to see things change?

=> What specific requests will you make?

Give yourself time to calm down before you discuss the issue. Talking to somebody when you're still angry or distressed is likely to result in making things worse rather than better.

You're more likely to achieve the outcome you're hoping for when you've thought things through, are calm, and have a workable solution in mind. Please don't embark on a difficult conversation when you're too hurt to see past the emotion.

Ask God to help you see the issues from His perspective, and to help you to see things from the other person's perspective.

Ask God to help you understand the importance of silence. Silence can be a good thing during a difficult conversation. You don't have to fill every minute with words.

Moments of silence can give you both a break and an opportunity to figure out how best to respond. Periods of quiet give you an opportunity to reflect on what's been said. Pauses also help you both to maintain calm.

Keep your emotions in check. Both parties will benefit from controlling their emotions. Make an effort to stay solution focused and calm.

Controlling your emotions may not be easy, but it's important. Difficult conversations can dissolve into a problematic mess if emotions take over. Aim to focus on being sensitive to the person's feelings and being aware of the long-term impact of your words and behaviour.

Consider the future of your relationship. Friends, co-workers, your spouse, family members, and others, have unique relationships with you. The way you talk to them, WHAT you say, and HOW you say it, will echo in their memory long after the conversation has taken place.

It's tempting to put difficult conversations off simply because they are difficult and can be unpleasant, but ignoring them is a slippery slope into festering frustration.
Rather than hiding from the issues, ask God to show you His strategies for resolving them. Your relationships will benefit greatly when you work together to find solutions. Everybody benefits.
When you find the courage to handle tough conversations with grace, over time, you'll find fewer and fewer issues need to be resolved, and life will be much more peaceful and harmonious.
A gentle response defuses anger, but a sharp tongue kindles a temper-fire. Knowledge flows like spring water from the wise. Proverbs 15: 1-2 MSG

A soft and gentle and thoughtful answer turns away wrath, But harsh and painful and careless words stir up anger. The tongue of the wise speaks knowledge that is pleasing and acceptable... Proverbs 15:1-2 AMP
Ask the Lord to give you wisdom to know what to do and when to do it.
And remember to check out the
Keys to 4 VERY special life changing offers
---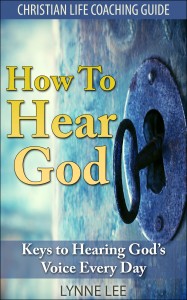 If you'd like help with hearing God so that you can live with His wisdom for everyday life I wrote How To Hear God with you in mind. My prayer is that you will be encouraged, equipped to reach for more, and walk in the fullness of life that Jesus won for you.
If you'd appreciate more regular updates and being able to connect with me more easily, I invite you to join me on Facebook where you'll find daily encouragement and inspiration.
https://www.facebook.com/LynneLeeChristianLifeCoaching
How you can support this ministry
You can help me to help others by PRAYING as the Lord leads. I need wisdom, support, and encouragement to be able to continue serving the many people from all over the world who benefit from the resources they find on my coaching site.
Lynne Lee is a Christian life coach and life coach trainer, who helps people to see themselves through God'e eyes and live life as He intended.
Copyright © 2016, all rights reserved. The 5 Minute Life Coach is a publication of Christian Life Coaching Permission is granted to reproduce, copy or distribute this newsletter provided that The 5 Minute Life Coach is kept intact, and this copyright notice and full information about contacting Lynne are included.